When we want to share the List of Most beautiful girls, why does it always have to do with Celebrities? There are lots of Articles about the Most beautiful Girls Who are celebrities, like WHY does every Most beautiful girl list always end up with Celebrities? What about that Neighborhood girl who looks beautiful, hot and is well packaged, Endowed and intelligent? Today, I will be bringing you, the list of Top Most beautiful Girls in Nigeria, who are not celebrities, but are way more beautiful than most Nigerian Celebrities! I won't be the One to judge, you'll judge for yourself.
Read Also: 'I May Lose My Fiance If I Don't Kill The Other Guy'
List of most beautiful Nigerian girls on social media

This is Debora Debbie Vilmont, and she's one of the most beautiful girls you've ever come across. I just added her photos here and she's really humble and down to earth. Her updates on her social media accounts look great!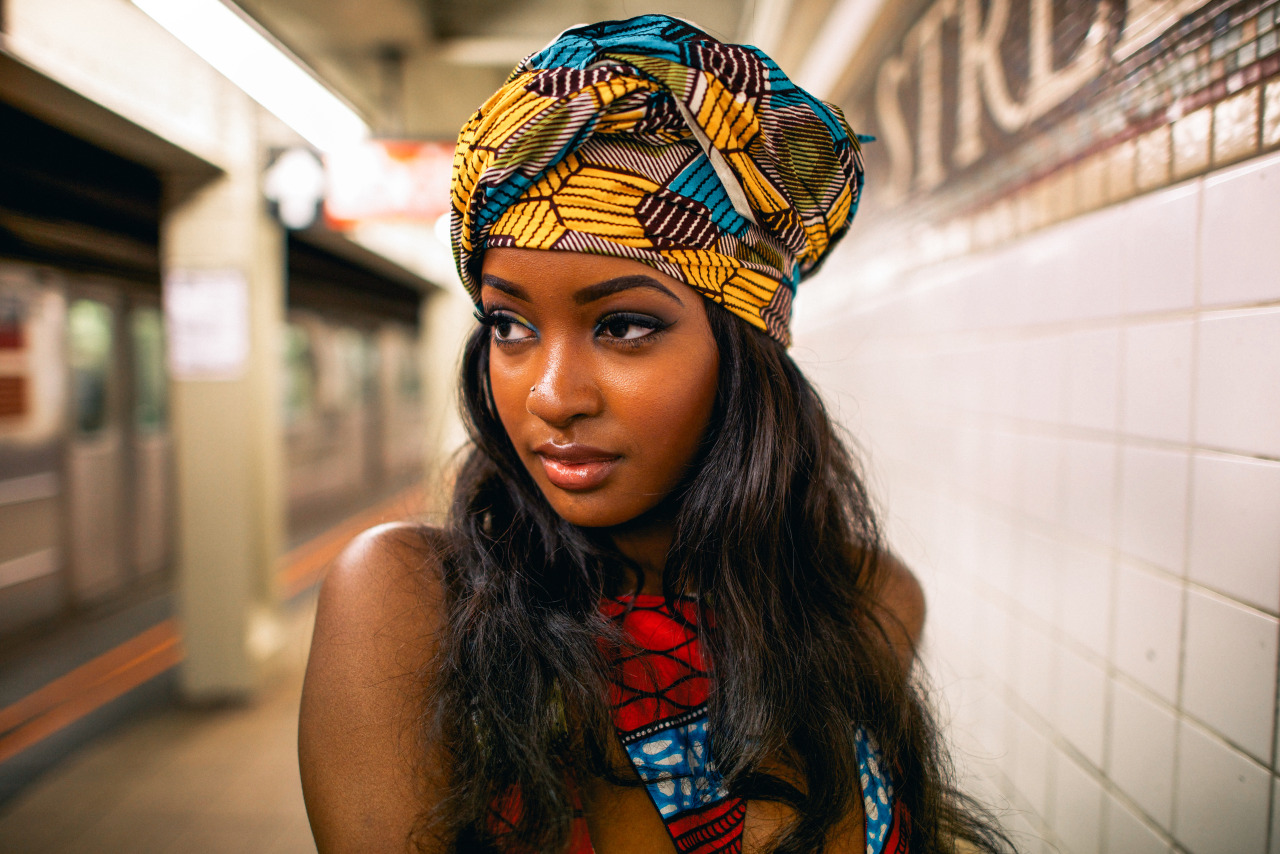 Debora Debbie Vilmont is beautiful and studies at the University of Lagos (Unilag)
she is a student and hails from Ebonyi State in Nigeria. Here's one of her most beautiful pictures. But there are lots of her beautiful pictures uploaded on her Instagram and Facebook profile.
Taking the 11th position as the Most beautiful girl in Nigeria is Carey Samson. This is Carey, and she's also among the queens of Instagram in Nigeria. For almost all her Uploaded pictures, she's the guarantee to have thousands of Likes and comments. There is no doubt that Carey is one of Nigerian's best products when it comes to beauty. She also has the brain too.
What else do you need? From her profile information, we discovered to our delights, that Carey studied Engineering and according to some of her videos on Instagram, she has some friends who are into Music, top Musicians.
Her Instagram page is quite entertaining and interesting. Carey Samson shares virtually almost everything online. There are videos and pictures of her singing, talking and also dancing. You won't want to miss her updates, I bet.
Taking the 10th position of the Most beautiful girls in Nigeria is Princess Morgan. This is Princess who hails from Edo state, and she's quite a stunner. I discover Princess on Instagram, and she's got almost 200k followers as at the time of writing this article.
Princess Morgan is also the queen of Instagram in Nigeria, and she shares lots of sexy pictures and some of the most beautiful landscapes ever. From the kind of pictures she's taken and the background, all indications show that she is rich, or lives in a Rich Area.
There are also pictures of her in School. However, it is a private school in Nigeria and the building alone, means the fees are up to Millions of Nigeria. This school must be among the Richest and Costliest school in Nigeria. There are lots of flashy cars pictures and her friends are quite beautiful too.
She expresses her views on things and rules Instagram since her updates bring in lots of comments and likes. And you won't blame the guys.
This is Cynthia, and she's beautiful from all indication. When I say beautiful, I mean extremely beautiful, and it's not just ONLY via her face, but everywhere. This girl is every Man's dream.
Cynthia Patrick is a graduate and very intelligent. Studied one of the hardest course in one of the best Nigerian Universities and is employed. Her relationship status is unknown.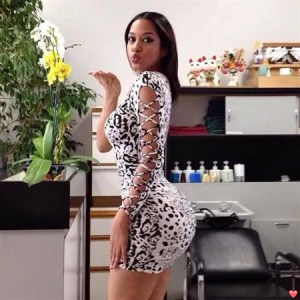 The girl above, her name is Nicky, and she hails from Imo State Nigeria. Most people from the Southern part of Nigeria knows Imo State as the land of the beautiful.
Several of her Pictures, you can see for yourself that Nicky is good looking and well endowed. A graduate and fashion trending girl who loves going around the world on several vacations. Guess she's rich and a socialite.
The girl above, her name is Sandra Igwe and she hails from Abia State, Nigeria. Sandra Igwe rules Instagram, as she's got thousands of followers who are always waiting for her new pictures.
Sandra has got a great smile and is very beautiful, no doubt which is why she made the list, of the most beautiful girls in Nigeria. Well, we know little about her, but according to her Instagram page, she's a student, a Model, and a Video Vixen.
She even dropped her contacts, phone numbers, and email ID to contact her, but we're not dropping it here for you.
Sorry, but Not Sorry.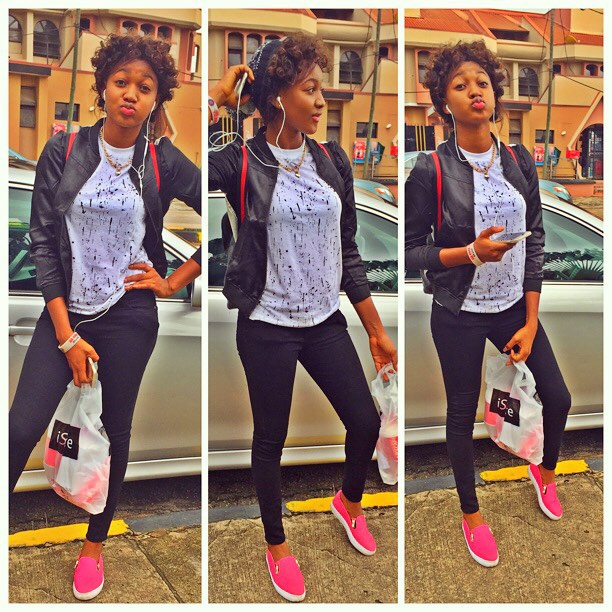 The girl above, her name is Amaka, who hails from Anambra State Nigeria. Amaka is beautiful and we all know it. She's really cool-headed and intelligent. No doubt there are several men who are eager to settle down with this angel.
Taking the fifth Position in the list of Nigeria prettiest and Beautiful girls is Joy Udofia. Joy is a quiet girl who loves taking pictures and who isn't afraid to showcase her amazing body to her thousands of friends and Followers on Facebook.
One remarkable thing about this beautiful Queen is that she's always looking great, and has a great Fashion taste. No doubt, she's got the Money to always purchase from the best stores.
From our research, Joy lives in the Capital of Nigeria, FCT Abuja.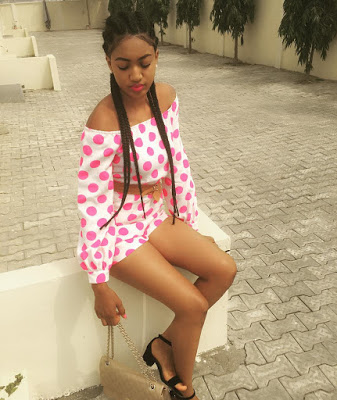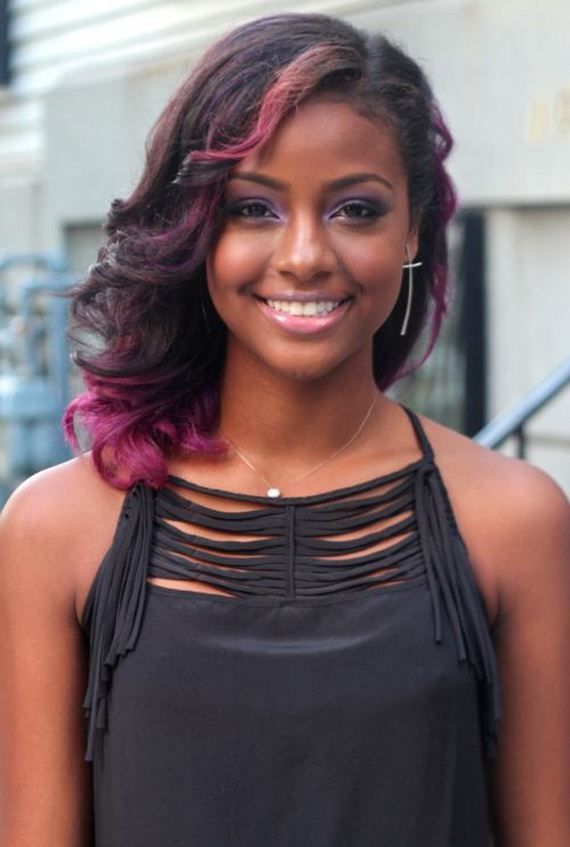 Deborah Peterside is a beautiful black girl from Rivers State, Nigeria. As you can see from the above picture, Deborah has one of the prettiest smiles in the world.
Deborah Peterside is a graduate of Medicine from the Port Harcourt University, which is popularly known as Uniport. Deborah Peterside is a very famous girl in her school, thanks to her exotic looks and her sense of fashion.
See Also: 8 Celebrities Who Gifted Themselves New Cars For Christmas